Store Brands for Supermarket & Convenience Stores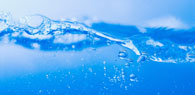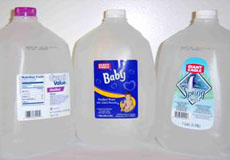 Creekside Springs provides bottled water of all sizes to wholesalers, supermarket chains, convenience stores and distributors.
Our equipment facilitates flexible labeling and packaging options.
Rapid Replenishment (RRPL) / Auto Replenishment
We offer this capability to all of our major supermarket customers. Utilizing EDI, Creekside is capable of order receipt to delivery in as little as eight hours based on the customer's requirements.
Offering
Creekside Springs offers the following sizes –
Gallon and Larger:
1 gallon – Either as a retail three pack case or wholesale four pack case
2 ½ gallon – Two units per case
Single Serve - Multi-pack or 24 count case offerings:
12 oz. (355 ml)
16.9 oz. (500 ml)
20 oz., (600 ml)
24 oz. (710 ml)
1 Liter (1000 ml)
1.5 Liter (1500 ml)
Available in both flat or sports cap.
Product Water Offerings:
Spring
Distilled
Purified (Drinking)
Fluoridated
With competitive prices and outstanding quality, Creekside Springs' grocery package products provide excellent value.
There are many options for corporate brands – please contact us for details and to customize the right product offering for you. We also have enhanced water products capability.
Click here for Enhanced Water Products
Click here for Product and Packaging
For further information, contact sales@creeksidesprings.com.