Private Label for Individuals & Groups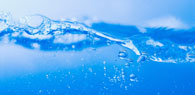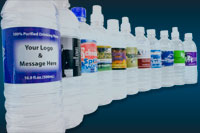 Creekside provides single serve case quantity water with customized labels to food services, convenience stores, corporate, business, school, fund raising and other private entities in lot sizes range from a few cases to full truckload quantities. This business segment also includes corporate and advertising promotional distributors.
If you are a member of ASI, SAGE or other promotional distributors, please click here for further information
If you are an individual or private organizations interested in private label products, please click here for more information
Creekside has the in-house graphic design ability to custom design labels for any organization or community event.
Custom products are available in quantities ranging from from 5 cases to truckloads in box or shrink wrap packaging. Contact us for support in product development, labeling and bottle sizes suitable for any function.
We offer flexible shipping arrangements by UPS, LTL or common carrier.
Creekside also produces unlabeled product, typically in truckload quantities, for subsequent custom labeling by select organizations.