What Do You Need?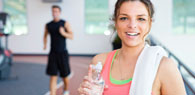 We are both a bottler of purified, HyperPure®, Distilled and Spring Water, in gallon and single serve PET containers, AND a marketing consultant, helping other companies to market their product or service through Private Label bottled water.
Contact us today to see how we can help your business grow.
Branding
Branding is all about creating a favorable image and evoking positive associations. Brand associations are what people think of when they see or hear the name of your company or organization.
Through our Custom Label Bottled Water program, Creekside Springs can help you to:
Strengthen your brand name identity
Increase awareness of your brand name
Influence your target audience to take the desired action

Why Bottled Water?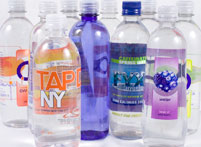 Custom Label Bottled Water offers a simple, affordable and effective marketing medium - it is a walking billboard, showcasing your identity and promoting your image.

Bottled water with your organization's logo, address, phone number and website address will travel with prospective customers to highly visible locations - on desks, at soccer games and other sporting events, at the gym, in cars . . . serving as a reminder of what your organization stands for!

Not only is bottled water healthy and consumed by more than 50% of Americans, it is socially fashionable.

Furthermore, per capita consumption of bottled water has more than doubled since 1992, from 9.8 gallons per person to over 27 gallons today - second only to soft drinks; more than milk, beer and coffee.
To learn more about how our Custom Label Bottled Water program can serve as the perfect complement to your organization, email us at sales@creeksidesprings.com.