Co-Packing: Single-serve Containers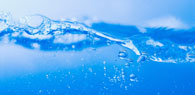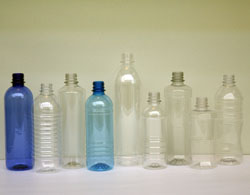 Creekside bottles and packages single serve enhanced water on behalf of certain customers using customized label and packaging. These customers typically provide all necessary packaging materials, labels and additives to Creekside, and Creekside converts these materials to finished product.
Creekside operates unique, flexible bottling equipment permitting both commodity and high end customer specific products. This flexibility includes:
Cold Fill
Unique batching operating permitting both liquid and solid additives.
Flexible sanitary controls permitting selective micro-filtration, ozonation and UV light exposure to both source water and finished product
Ability to fill unique and custom bottle designs and volumes.
Sophisticated labeling equipment including:

Two-sided indelible labeling for pressure-sensitive labels for asymmetrical labels
Full wrap hot melt applied paper or polypropylene
Full wrap cold melt (pressure sensitive) labels for unique applications
Ability to run traditional PET as well as compostable Polymerized Lactic Acid (PLA), PET and other environmentally-friendly bottles

Final packaging flexibility in:

Box
Tray
Clear or registered shrink wrap
Multi-pack arrangements from 6 pack to 24 count cases.
Both multi-pack and case overwrap shrink wrap capabilities
Additionally, our sanitary equipment layout permits selective use of micron filtration, UV light and ozone based on this equipment's impact upon the customer's additive and flavor profile.
Creekside also has the ability to use liquid nitrogen (LN2) in our bottling operations.
For further information, contact sales@creeksidesprings.com.