Bottled Water Regulations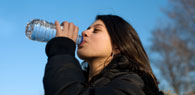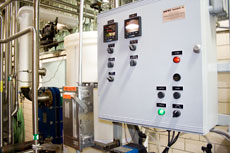 Bottled water, one of the most regulated food products, is subject to three levels of regulations and standards: federal, state and industry.
1. Federal Regulations
On a federal level, bottled water is regulated by the Food and Drug Administration (FDA) as a food product to ensure bottled water product safety from production to packaging to consumption.
All bottled water products must comply with FDA's Quality Standards listed in the Code of Federal Regulations (CFR) including:
Standards of Quality
Standards of Identity (such as labeling regulations and standardized terms)
Good Manufacturing Practices (such as plant construction, sanitary facilities and process controls)
The Public Health Security and Bioterrorism Preparedness and Response Act of 2002 (such as maintaining records and registering bottling and operations/sales facilities with the FDA.)
2. State Standards
In addition to FDA's extensive regulatory requirements, the bottled water industry is subject to state regulatory requirements as well.
A significant responsibility of the states is inspecting, sampling, analyzing and approving sources of water. Under the federal GMPs, only approved sources of water can be used to supply a bottling plant. Although regulations vary from state to state, in general they cover the following:

State Labeling
Laboratory Certification
Quality Standards
Bottling Plant Permits
Water Sources
Product Labeling
Another area in which some states have important responsibilities that complement federal regulation is the certification of testing laboratories. As with any food establishment, the states perform unannounced plant inspections, and some states perform annual inspections.
3. IBWA Standards
Bottled water companies that are members of the International Bottled Water Association (IBWA) must adhere to stringent industry standards. IBWA has established a quality assurance program, a strict set of standards called the Model Code of Practice. In some instances, the IBWA Model Code is stricter than FDA regulations. The IBWA is also active at all levels of the local, state and federal government assisting in the development of such regulations. As a member of the IBWA, we must comply with the following standards:

Annual, unannounced inspections by third-party auditors
Audits of all areas of plant production
Adherence to the Hazard Analysis and Critical Control Points (HACCP) Program
Compliance audits of federal and state regulations and industry standards
Not only do we comply with bottled water regulations, we take it a step further. We produce high quality bottled water that is crisp, refreshing and tastes great.