About Us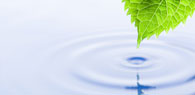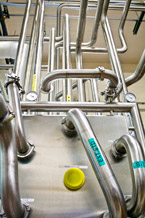 Our Mission Statement and Quality Policy
Creekside Springs is dedicated to quality through its people, products and services. We will provide innovative value while fulfilling or exceeding customer expectations through continual improvement and an ongoing review of our quality objectives.
Our Value Principles
Quality: Total Quality is the guiding principle of Creekside Springs' business life. It requires each of us, individually and in teams, to understand, anticipate, and surpass the expectations of our customers. Total Quality demands continuous improvements in all our processes and products. Our success depends on our ability to learn from experience, to embrace change, and to achieve the full involvement of all our associates.
Integrity: Integrity is the foundation of Creekside Springs' reputation. We will earn the respect and trust of our coworkers and customers through a behavior that is honest, decent, and fair. This behavior will characterize all our relationships with customers, vendors and associates.
Performance: We will allocate our resources to ensure profitable growth, maintain an effective balance between today and tomorrow, deliver what we promise and tie our associates rewards directly to our performance.
Leadership: Our culture will impel us to seek a leadership role in the markets we serve, in our manufacturing processes, our management practices, and our financial performance.
The Individual: We know that in the final analysis, the commitment and contribution of our associates will determine our success. Creekside Springs believes in the fundamental dignity of the individual. Our company will continue to be a rich mixture of persons with diverse nationality, race, gender, and opinion, and this diversity will continue to be our strength. We value the unique ability of each individual to contribute, and we intend that every associate shall have the opportunity to participate fully, grow professionally, and to develop to their highest potential.
Innovation: The spirit of innovation will enable us to create new products and new markets, to introduce new forms of corporate organization and to seek new levels of associate participation. We will embrace the opportunities inherent in change, and we are confident in our ability to shape the future.
Independence: Creekside Springs cherishes its corporate freedom. It is this independence which fosters the innovation and initiative that will continue to make our company a leader, and will continue to provide the inspiration and energy to all parts of our organization.